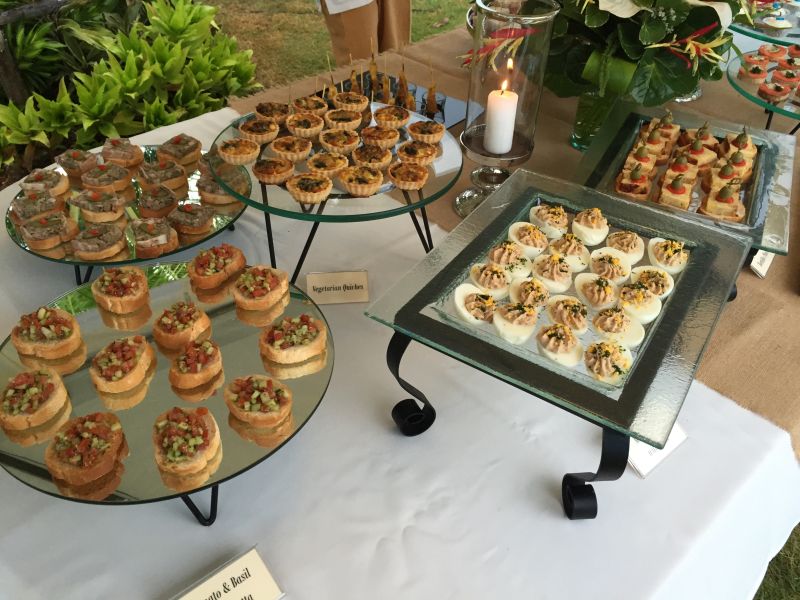 Cocktail Reception
At the occasion of a product launch, a Grand Opening or a get-together party, cocktails are always very popular. The conviviality of the set-up added to the eating facility of the finger food at an enjoyable venue make a good Cocktail's Success. Countless varieties of Canapés, Mini-salads, finger foods and Sweets both in European and Thai traditional Cuisine are available. The unique, innovative and Original ways of Food presentation added to a wide choice of Alcoholic and non-alcoholic drinks make the perfect blend for a Truly Special Evenings Celebration. Please ask about our Finger-food Express service.
Coffee Break
Let us take away your worries. For your short timed and well deserved company meetings and seminars Coffee Breaks or for a mid-morning Grand Opening Party, we will be there to serves you.
From a simple Coffee Break with fresh brewed coffee machine facility or for a high tea with a gargantuan cakes extravaganza, we will be looking at every detail to transform your ordinary occasion into a memorable time. Our Coffee Break Service is the perfect solution for small and medium companies.